Substitute SPED Instructional Assistant & Paraeducator Moderate/Severe
FCUSD is committed to providing excellence in educational programs that carry high expectations for each student's success.
We usually respond within a week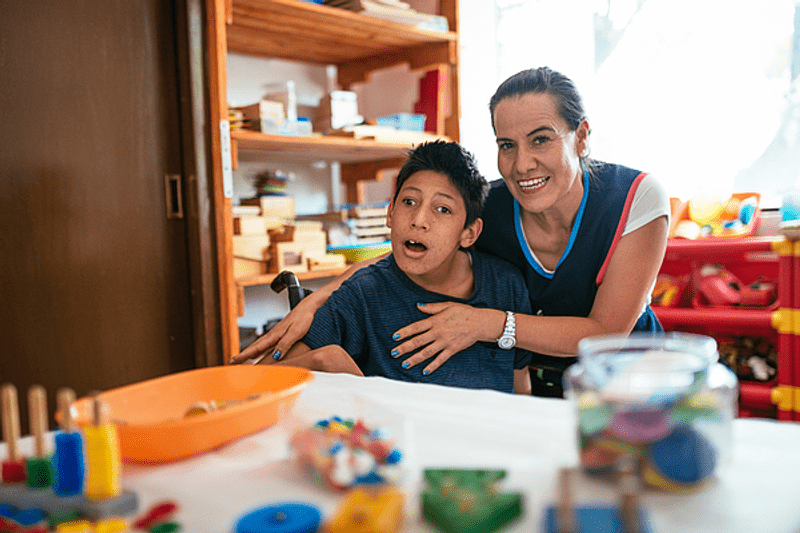 Application Deadline: 03.31.2023
Work Months: 9.5
Hours: As needed
SPED Instructional Assistant Salary: $18.32
Paraeducator Mod/Sev Salary: $19.71

About FCUSD
FCUSD is seeking to build a team that is representative of the Folsom Cordova student body and community. Diverse individuals are encouraged to apply.  In collaboration with our community, the mission of FCUSD is to ensure all students demonstrate high levels of learning through our commitment to continuous cycles of improvement, transformative social emotional learning, and engaging, culturally responsive instruction.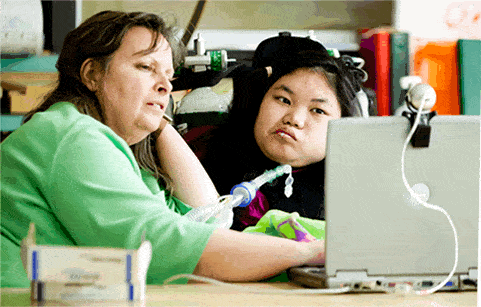 SPED Instructional Assistant Job Description     
Paraeducator M/S Job Description

Job Announcement
Under the supervision of an administrator and general direction of a classroom teacher, assists students with severe disabilities to meet their physical and emotional requirements throughout the instructional day; assists the teacher with record keeping and performs a variety of instructional support duties in developing life skills and/or physical care activities.  The work need not be performed in the presence of the teacher, but the teacher retains responsibility for instruction and
supervision.
DISTINGUISHING CHARACTERISTICS:
Paraeducators work in special education settings where students have behavior emotional, physical, language/communication, or learning disabilities.  May spend a substantial portion of their time providing intervention to students who exhibit disruptive, aggressive, depressive, and/or self-injurious behaviors.

Minimum Qualifications: 
Education:  High School Diploma or equivalent; Courses and/or in-service in psychology, behavior modification, and other related fields desirable but not required. Willingness to complete such training courses, in-service, or otherwise, as maybe required upon employment. A.A. degree, 48 units beyond the high school diploma, or successful completion of the District Instructional Assistant Proficiency Test in reading, math, and per the Federal No Child Left Behind Act.
Experience: Prefer experience in the care of children with learning disabilities and/or emotional disturbances. Training in crisis intervention highly desirable.
Upon Conditional Offer of Employment:
DOJ and FBI Criminal Background Check
TB Test within the last 60 days (Education Code 49406, Assembly Bill 1667)
Complete district Mandated Reporter training, Sexual Harassment, etc.
Must obtain and maintain First Aid/CPR Certificate (In-Person Training ONLY)
Pre-Employment Physical Evaluation conducted through the District (Minimum 50 pounds)
Significant Physical Abilities:
With or without the use of aids, ability to lift up to 50 pounds, sufficient strength to lift nonambulatory students, lift and move adaptive equipment, and physically restrain and control a student up to 200 pounds with assistance, sufficient body movement and mobility to demonstrate gross motor activities, climb in and out of cars, vans and buses, to walk and run with students, climb well enough to go up and down stairs, to maneuver students into and out of vehicles, wheelchairs and toilets, sufficient vision to read printed material, with or without aids, sufficient hearing to hear normal and telephone conversations with or without aids, ability to speak in an understandable voice with sufficient volume to be heard in normal conversation, manual dexterity to write and use telephone and other business/office machines. The usual and customary methods of performing the job's functions require the following physical demands: occasional lifting, carrying, pushing and/or pulling, climbing and balancing; stooping, kneeling, crouching; reaching, understand and follow oral and written directions. 
Comments and Other Information:
The Folsom Cordova Unified School District is an equal opportunity employer and prohibits discrimination, intimidation, harassment (including sexual harassment) or bullying based on a person's actual or perceived ancestry, color, disability, race or ethnicity, religion, gender, gender identity or gender expression, immigration status, national origin, sex, sexual orientation, or association with a person or group with one or more of these actual or perceived characteristics. For concerns/questions or complaints, contact the Title IX Coordinator(s), Equity Compliance Officer(s) and Section 504 Coordinator(s): Donald Ogden, Associate Superintendent, Human Resources, kmorales@fcusd.org, 916-294-9000, Jim Huber, ED. D., Assistant Superintendent, K-12 Instruction, jhuber@fcusd.org, 916-294-9000 extension 104625, 1965 Birkmont Drive, Rancho Cordova, CA 95742
Department

Role

Paraeducator - Mod/Sev

Hourly salary

$19.71 - $24

Employment type

Part-time

Months

9.5

Application Deadline Date

2023-03-31
Education Services Center
Our Culture
Corporate culture is essential to allow the organization to differentiate itself. In terms of image on the one hand, it has strengths both internally and externally to consumers. It is indeed a source of cohesion and motivation of employees and it limits conflicts. With customers, it conveys a positive image and can develop a feeling of closeness to the company or even become a criterion of choice.
About FCUSD
District Boundaries and Population
The District's boundaries include the cities of Folsom and Rancho Cordova, both of which adjoin Highway 50, northeast of downtown Sacramento.
Folsom's population of approximately 75,000, similar to Rancho Cordova's population of approximately 72,000. Both communities share characteristics of small towns with active parent groups, service organizations, and city councils. Business partnerships include national corporations and retailers such as Intel, GenCorp/Aerojet, Kaiser Permanente, Costco, and Sam's Club, as well as numerous local and regional businesses.
Substitute SPED Instructional Assistant & Paraeducator Moderate/Severe
FCUSD is committed to providing excellence in educational programs that carry high expectations for each student's success.
Loading application form
Already working at FCUSD?
Let's recruit together and find your next colleague.