Elementary School
·
Multiple locations
Expanded Learning Assistant
FCUSD is committed to providing excellence in educational programs that carry high expectations for each student's success.
We usually respond within a week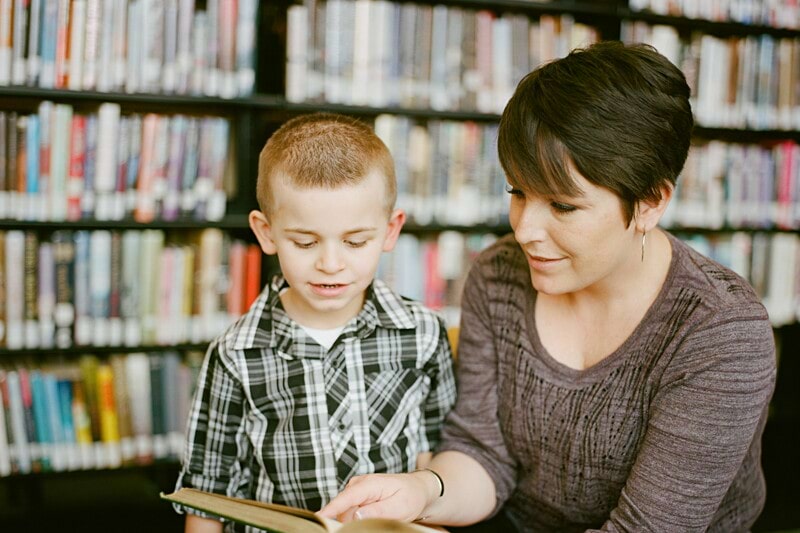 Application Deadline: 03.31.2023
Work Months: 9.5
Hours: various hours, 5 days a week
Salary: $18.32 to $22.27
About FCUSD
FCUSD is seeking to build a team that is representative of the Folsom Cordova student body and community. Diverse individuals are encouraged to apply.In collaboration with our community, the mission of FCUSD is to ensure all students demonstrate high levels of learning through our commitment to continuous cycles of improvement, transformative social-emotional learning, and engaging, culturally responsive instruction.

Job Description   Expanded Learning Team Assistant Job Description
Under the direction of an assigned supervisor, supports and extends student learning; performs a variety of academic, enrichment, and recreational activities for students; engages students in active and meaningful experiences, and performs routine clerical work.
 
Minimum Qualifications: 
Any combination equivalent to graduation from high school and sufficient training and experience to demonstrate the knowledge and abilities listed below. 
Must pass the District Instructional Assistant Proficiency Exam prior to being hired.
Must meet CPR/First Aid certification requirements.
DISTINGUISHING CHARACTERISTICS: 
Promote educational excellence for all students by providing supervision and support beyond the school day.
Supervise students during non-school hours in a safe learning environment.
Integrate learning support through activities.
Upon Conditional Offer of Employment:
Department of Justice Criminal Background Check
TB Test within the past 60 days (Education Code 49406, Assembly Bill 1667)
Complete district Mandated Reporter training, Sexual Harassment, etc
Must obtain and maintain a First Aid/ CPR Certificate (In-Person Training ONLY)
Comments and Other Information:
The Folsom Cordova Unified School District is an equal opportunity employer and prohibits discrimination, intimidation, harassment (including sexual harassment), or bullying based on a person's actual or perceived ancestry, color, disability, race or ethnicity, religion, gender, gender identity or gender expression, immigration status, national origin, sex, sexual orientation, or association with a person or group with one or more of these actual or perceived characteristics. For concerns/questions or complaints, contact the Title IX Coordinator(s), Equity Compliance Officer(s), and Section 504 Coordinator(s): Donald Ogden, Associate Superintendent, Human Resources, kmorales@fcusd.org, 916-294-9000, Jim Huber, ED. D., Assistant Superintendent, K-12 Instruction, jhuber@fcusd.org, 916-294-9000 extension 104625, 1965 Birkmont Drive, Rancho Cordova, CA 95742.
Department

Elementary School

Role

Expanded Learning Assistant

Locations

Multiple locations

Hourly salary

$18.32 - $22.27

Employment type

Part-time

Months

9.5

Application Deadline Date

2023-03-31
Our Culture
Corporate culture is essential to allow the organization to differentiate itself. In terms of image on the one hand, it has strengths both internally and externally to consumers. It is indeed a source of cohesion and motivation of employees and it limits conflicts. With customers, it conveys a positive image and can develop a feeling of closeness to the company or even become a criterion of choice.
About FCUSD
District Boundaries and Population
The District's boundaries include the cities of Folsom and Rancho Cordova, both of which adjoin Highway 50, northeast of downtown Sacramento.
Folsom's population of approximately 75,000, similar to Rancho Cordova's population of approximately 72,000. Both communities share characteristics of small towns with active parent groups, service organizations, and city councils. Business partnerships include national corporations and retailers such as Intel, GenCorp/Aerojet, Kaiser Permanente, Costco, and Sam's Club, as well as numerous local and regional businesses.
Elementary School
·
Multiple locations
Expanded Learning Assistant
FCUSD is committed to providing excellence in educational programs that carry high expectations for each student's success.
Loading application form
Already working at FCUSD?
Let's recruit together and find your next colleague.